P&K KFA (VDI 3781 part 4)
Dialog when editing ventilation openings via the terrain view
The terrain view switches to a representation with transparent facades.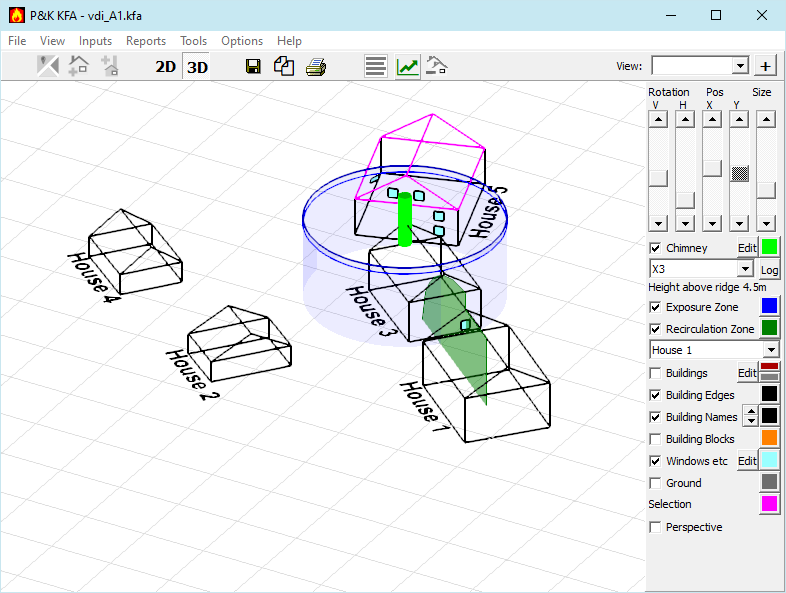 In the filter of the table of air intake openings, a facade surface of a building is selected. In the terrain view, this area is marked in color. The table only shows the air intake openings of this one façade surface and only for this purpose can further openings be entered or old ones deleted. Click OK to apply the changes to the terrain view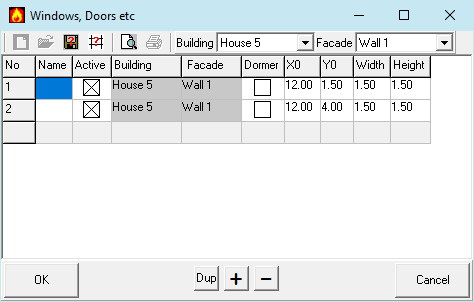 No
Name
Name of the opening.
Active
Inactive air intake openings are ignored in calculation and display.
Dormer
A dormer is a air intake opening placed vertically on a roof surface.
X0, Y0
Position of the lower left corner of the supply air opening on the façade surface in m.
Width
Horizontal extension of the supply air opening in m.
Height
Vertical extension of the supply air opening in m.